What is Teeth Whitening?
Using peroxide-based bleaching agents, our Markham dentists can try and lighten your natural tooth enamel colour. At Hunter Dental, we provide both in-office and take-home whitening treatments for our patients.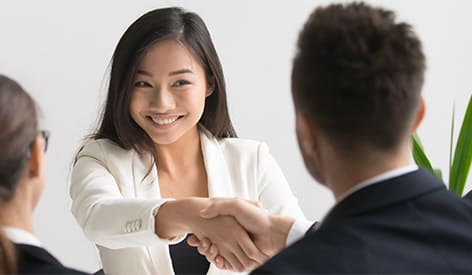 Teeth Whitening in Markham: Is it for me?
Teeth can become darker as we age. Certain lifestyle choices, such as smoking or consuming beverages such as coffee and tea, can also stain the surface of our teeth.
If you are unhappy with the colour of your teeth and would like to brighten them, teeth whitening may be a good option for you. Although it won't be able to entirely restore your natural colour, it may help to lighten them.
Options for Teeth Whitening
At Hunter Dental in Markham, we provide teeth whitening to try and help restore dull, stained, or discoloured teeth. An option for improving the aesthetics of your smile, teeth whitening can be done at our office or you can use a take-home kit. We offer the following teeth whitening treatment options. Your dentist can recommend an option for you.
Treatment Options
In-Office Teeth Whitening in Markham

Bleaching treatments at our dental office should help to whiten your teeth safely and comfortably. We will first take an impression of your teeth to create a customized mouthguard tray for the treatment. Once that is ready, we will place a protective shield over your gums to prevent the whitening solution from coming into contact with them. The product will be applied to your teeth using the tray.

Take-Home Teeth Whitening in Markham

Take-home treatment options are another option for those wishing to whiten their teeth. At-home kits allow you to try and get a brighter smile from the comfort of your home.
Whitening Systems
KOR Bleaching System

At Hunter Dental, we offer the KOR Bleaching System. It is an advanced system. Ask your dentist or hygienist if the KOR system is right for you.

ZOOM! Teeth Whitening

ZOOM! Teeth Whitening is uses LED technology to try and minimize tooth sensitivity. You can read our blog for more information and be sure to ask your dentist or hygienist if the ZOOM! System might be right for you.