We love caring for growing smiles!
Like adults, children's dental care is important for a healthy smile! At Hunter Dental in Markham, our team of caring dental professionals is experienced in providing dental care designed for the unique needs of kids.
Complete Dental Care for Kids
At Hunter Dental, our dentists and team offer comprehensive dental care for children in a safe, comfortable environment. Our dental services are tailored to suit the specific needs of children's growing smiles. It is our goal to encourage healthy dental habits for children that they will maintain for years to come.
Your Child's First Visit
Our dentists recommend your child visit us by the time they have their first birthday. This allows us to begin monitoring their development and catch any potential problems early on. It is crucial that a child's primary teeth are healthy and developing normally as they set the stage for the development of their permanent teeth.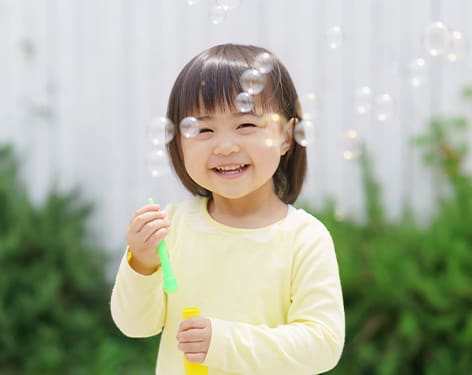 Developing Smiles
Typically, a baby's first primary (or baby) tooth may begin to erupt around six months of age. Children will eventually have 20 primary teeth, usually by the age of 3. Over time, these will be replaced with a full set of 28 permanent (adult) teeth by the time they are 12. Several years later they will also develop four molars known as wisdom teeth.
We want kids to enjoy visiting the dentist!
At Hunter Dental in Markham, we truly believe that positive early experiences for children are essential to maintaining healthy dental habits.
You can expect a friendly welcome when you arrive at our dental office. Our staff will do everything possible to help your child feel comfortable during their appointments. We have a relaxing reception area with toys and books to keep your child busy while waiting for their appointment. You also might notice a few teddy bears throughout our office!
Our dentists and hygienists will talk to your child about their dental health in language they understand and they will also be sure to answer any questions your child may have. We will explain what we are doing and why, and will go at a pace your child is comfortable with, taking breaks if they become overwhelmed.
Children's Services
Hunter Dental provides the following treatment options for children: