Our Markham dentists use the iTero dental impression scanner to take detailed digital images and plan your personal Invisalign treatment plan, in real-time. Here's more about what iTero is and how it helps you get the most out of your Invisalign treatment.
---
At Hunter Dental in Markham, our dentists use the iTero Impression Scanner to take detailed digital images of your teeth and jaw. These highly accurate images help your dentist to diagnose your orthodontic issues and develop a personalized treatment plan just for you. 
About iTero
The iTero scanner features a small intraoral wand. This compact design allows iTero to scan the hardest-to-reach places in the very back of your mouth.
By simply moving the want around the inside of your mouth, your dentist can create 3-D dental impressions of your bite in minutes.
iTero & Invisalign
Invisalign is a series of clear orthodontic aligners that can help you achieve a straighter smile without the hassle of traditional metal braces. 
iTero helps your dentist to plan your orthodontic treatment and is compatible with the Invisalign system.
With iTero, your dentist can easily send your digital impressions to Invisalign Technologies where your custom aligners will be created. 
The iTero Process
iTero makes the first step of your Invisalign treatment simple. To begin, your dentist will use the iTero scanner to take a complete, detailed 3D scan of your mouth.
After that, your dentist will show you the scan on a computer screen. This will allow you to see how your smile currently looks from all angles. 
Next, your dentist will use iTero technology to show you a 3D simulation of what your smile will look like after your Invisalign treatment is complete. 
Finally, your dentist will send your 3D scan to Align Technologies where the Invisalign technicians will begin to create custom aligners just for you.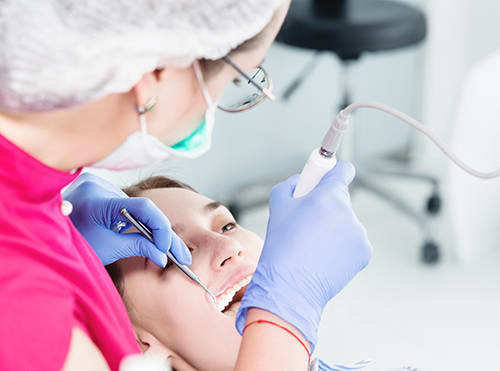 Benefits of iTero
Using the iTero intraoral scanner, your dentist can create a personalized Invisalign treatment plan especially for you. Using the iTero intraoral scanner throughout your Invisalign treatment has a number of benefits. 
Thanks to iTero, you don't have to deal with the goopy mess of traditional dental impressions.
Your dentist will be able to adjust your treatment plan in real-time if needed.
Your scans can be stored digitally and shared easily with other dental professionals and third-party providers, such as Invisalign.
iTero scans allow you to see both how your smile looks before treatment, and the results you can expect to see once treatment is complete.
Your orthodontic treatment is more efficient and convenient for you.
iTero scans allow you and your dentist to track your treatment progress along the way.
If you're interested in learning more about Invisalign and the iTero Impression Scanner, contact our Markham dentists to book an appointment today.