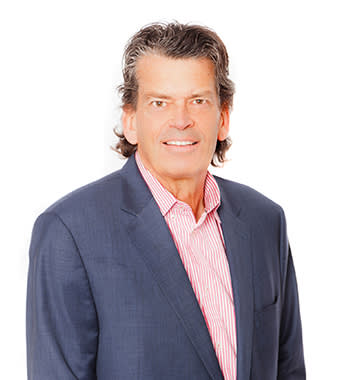 That same year he joined his father, Dr. C. G (Gib) Hunter, in practice, who retired in 2000.

Dr. Hunter is a graduate of the Seattle Institute for Advanced Dental Education, and the clinical clerkship program at the University of Florida for TMJ and Oral Facial Pain Management. Dr. Hunter has also completed educational continuums at the Kois Centre for comprehensive dentistry in Seattle, Washington, and the Eubank Institute in Plano, Texas.

Dr. Hunter is a current member in good standing of The Ontario Dental Association, The Canadian Dental Association, The Royal College of Dental Surgeons of Ontario, The American Academy of Orofacial Pain, The American Academy of Cosmetic Dentistry and The International Congress of Oral Implantologists.

Dr. Hunter has been married to his wife, Livia, for over 30 years. They have three children Cassie, Cal and Lara.

Besides his family and profession, Dr. Hunter's main passion is tennis. He was a former ranked Ontario and Canadian Junior. He won a gold medal at the 1980 Ontario Summer Games and coached Team Ontario to the gold medal at the 1984 Canadian Summer Games. He was a member of the University of Toronto tennis team which won five OUAA Championships. While at the University of Toronto, he was also awarded the bronze and silver "T" for athletics. Currently, Dr. Hunter's hobbies include playing tennis with family and friends, skiing and travelling.